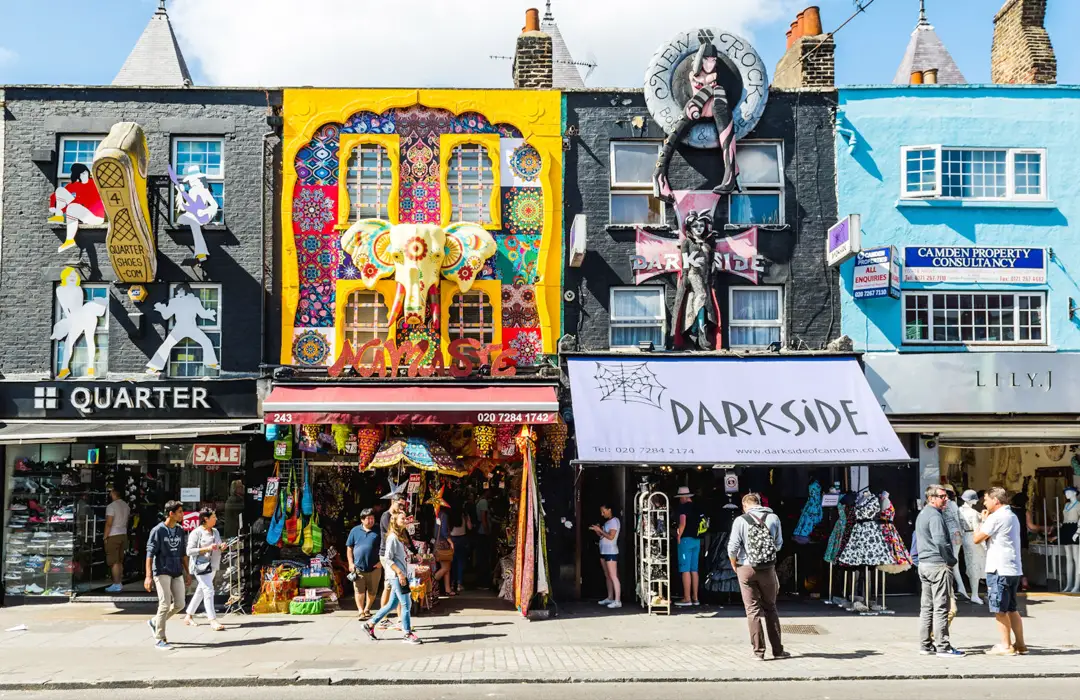 Stuck for things to do and worried you might miss something special? Here is our top 10 Things to Do in Camden Town, whatever you're into, there's something to see.
Table of Contents
Thornback and Peel
Their collaboration is an ode to light-heartedness and craftsmanship: Juliet Thornback and Delia Peel embarked on their artsy homeware journey in 2006, from a small studio in Cockpit Arts.
Today, Victoriana, Mrs. Beeton's household management, Mr. McGregor's garden, and 17th-century microscope imagery are all present and accounted for in this quirky, nerdy and charming Bloomsbury store.
www.thornbackandpeel.co.uk
Cyberdog
A legendary store in Camden's local scene, Cyberdog is a rave that never ends. Featuring non-stop music, glow-in-the-dark merchandise and staff that doubles as the dancing entertainment, shopping here is always a unique experience and is sure to get you in the party mood.
Oh, look! You're in the perfect place to buy all that party gear you didn't know you needed!
www.cyberdog.net
Cornelissen and Sons
This quaint Victorian art shop has everything you need to fulfill your vintage art desires, from quills to endless rows of paintbrushes, calligraphy utensils, and pigments.
You can even find a little collection of books to peruse in the comfortable, creative and relaxed atmosphere at Cornelissen and Sons.
ww.cornelissen.com
James Smith and Sons
Part museum, part vintage store, James Smith and Sons has been equipping dapper young lads with walking sticks since 1830. There are more varieties of sticks here than there are stars in the sky: sticks covered in python skin, country sticks, folding sticks…
With its singular facade, this shop is difficult to miss. Head through the doors for excellent craftsmanship and a journey to the past!
www.james-smith.co.uk
Arthur Beale
Arthur Beale has been your one-stop-shop for all things boat-related since the 16th century. Squeezed between bookshops, music stores, and food stalls, it might look a little like a fish out of water, but you'll find everything you need in this yacht chandlery.
Wind metres, lamps, radios, rope of any kind imaginable, fittings, paints and engine equipment all feature in this modern and serviceable little store.
www.arthurbeale.co.uk
The Moomin Shop
Love the Moomins? This is the place for you: from Moomin cups, prints, and toys right down to Moomin books, this store is the home of all things Moomin.
The memorabilia is even stored in customized blue Moomin houses!
www.themoominshop.com
Oddballs
Whether you're a professional acrobat or expert juggler (aren't we all?), Oddballs has your back. Stocked with hoops, diabolos, unicycles, bats, and balls in more colors than the rainbow, even the amateurs amongst us are sure to find joy in this delightful and fresh little shop.
Magma Books
Magma's founders took a unique and insightful approach to operating a store.
Describing a shop as a "common experience, a series of more or less successful attempts at communicating ideas, needs, interests, passions, obsessions, dreams," they perpetually flout any attempts to define Magma, letting the customers explore and discover the store in their own way.
Here you'll find anything from totes, games, and stationery amongst the many books.
www.magma-shop.com
Ray Man
Host to one of the largest European collections of African, Asian, Middle Eastern and South American musical instruments, Ray Man too is a shop that doubles as a museum. Established in 1972, this music store has been introducing us to the weird and wonderful history of music for many glorious decades.
www.raymaneasternmusic.co.uk
Drink, Shop, Do
Just like any captivating femme fatale, this store is a lady of many faces.
Cosy tea-house during the day serving up delicious treats, Drink, Shop, Do turns into a bar at night with a killer drinks list. They also host a variety of events, like Jenga date nights, games (Trump vs Clinton Clay Play, anyone?), a temporary tattoo parlor and workshops.
Drink, Shop, Do rightfully takes its place on our Top 10 Things to do in Camden Town list!
Where does the 'Shop' come into it? Well, you can buy everything you see!
Looking for a good place to eat in Camden? Check out our Top 6 Places to Eat in Camden
Author Profile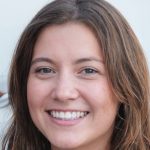 Mandy Braithewaite is a writer, blogger, and proud resident of Camden Town in North London. She's passionate about sharing her love for the area with others, whether through her website Visitcamdentown.com or her writing about the neighborhood's history and culture.

As a big Amy Winehouse fan, Mandy also enjoys exploring the singer's legacy and sharing recommendations for fans. When she's not writing or exploring Camden, you can find Mandy hanging out in the area's many cafes and music venues, always on the lookout for something new and exciting to discover.
Top 10 Things to Do in Camden Town