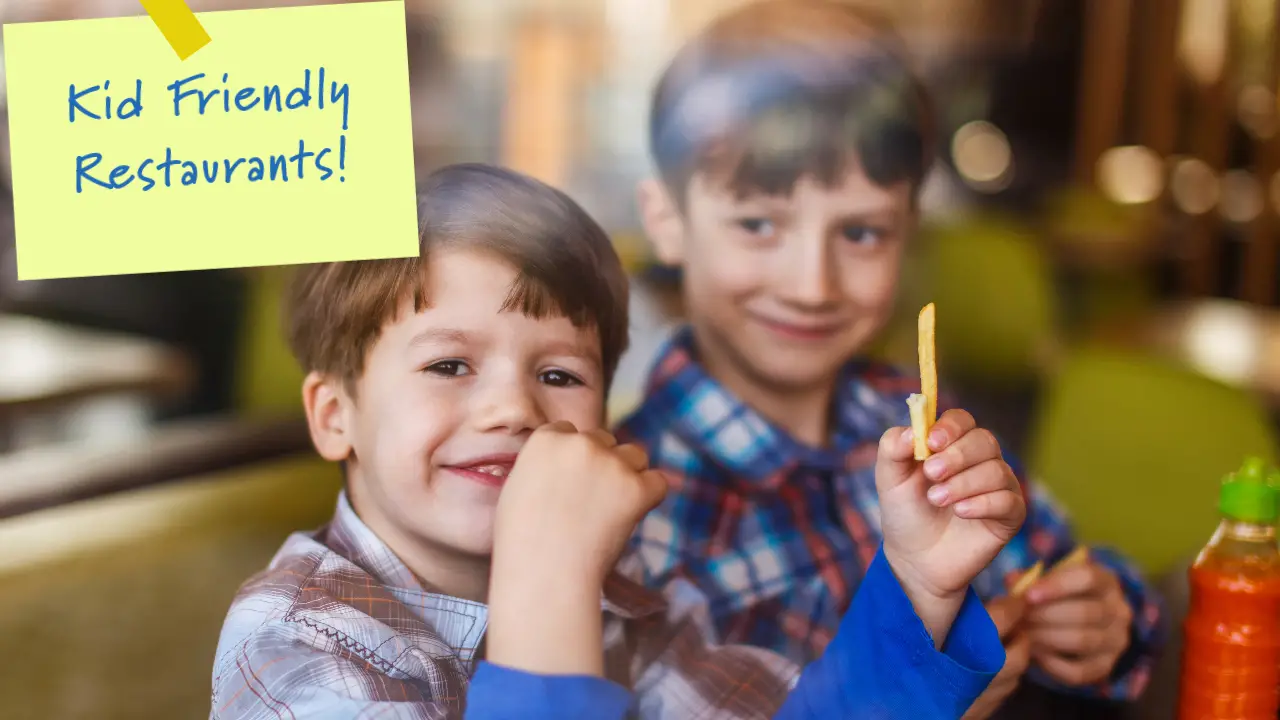 I've lived in London for a long time, and anyone will tell you that there are so many good places to eat.
London is well-known for its remarkable culinary scene, making it a perfect location for family outings filled with delicious food and memorable experiences.
From cosmopolitan Chelsea to the vibrant streets of Islington and of course, Camden Town.
Families visiting London have numerous options to choose from when looking for lively and child-friendly dining establishments.
With so many choices, it's essential to find those hidden gems that cater to families with delightful dishes and an engaging atmosphere, creating a harmonious dining experience for both parents and kids alike.
In Summary
Exploring the wide range of family-friendly restaurants in London, one will discover establishments that cater to various tastes and preferences. Whether it's a casual lunch at a South Bank cafe or indulging in the diverse flavours from around the globe in places like Islington, parents and children are sure to have a fantastic time discovering new dishes together. These child-friendly family restaurants have been curated to provide fun and exciting dining experiences, ensuring that families can bond and share a meal without any hassles or fuss.
With so many dining options in London, families can experience a wide variety of cuisines and atmospheres tailored to their needs, making it easy for everyone to find a spot that suits their tastes. Be it relaxing at an inviting neighbourhood pizza place or diving into enchanting themed restaurants, London's diverse selection of family-friendly dining venues offers something for everyone. No matter the food preference, fantastic memories will surely be made as parents and their kids explore and enjoy the best that London has to offer.
Start Here
Kid-Friendly Pizza and Pasta Destinations in London
London has a plethora of delightful pizza and pasta destinations that are perfect for families looking for a delicious and enjoyable dining experience. These child-friendly Italian restaurants offer a variety of mouth-watering pizzas, pasta dishes, and more, ensuring that every member of the family has something to enjoy.
Yard Sale Pizza is an excellent choice for those seeking a cosy, neighbourhood pizza experience for the whole family. With several locations across the city, these pizzerias boast a delicious menu, ranging from classic Margheritas to more adventurous combinations. With a relaxed ambience and tasty pizza, Yard Sale Pizza is a winner among kids and adults alike.
Pizza Union in Hoxton is another family favourite, offering quick bites and an impressive selection of Italian fare. Consistently great quality and lively vibes make it an enjoyable dining experience for families. Parents can indulge in a tasty salad, while the younger crowd can tuck into a variety of pizzas and pasta dishes, such as spaghetti bolognese.
For a more upscale option, consider visiting Pastaio in Soho. This Italian eatery masterfully crafts a range of pasta dishes that will satisfy even the pickiest of eaters. With bold flavours and fresh ingredients, Pastaio is an ideal choice for families seeking a more refined dining experience without compromising the excitement of pizza and pasta.
Pizza East is widely acclaimed for its delicious pizzas, and with multiple branches across London, it's an accessible option for families wanting to share a scrumptious meal. The warm and inviting atmosphere, coupled with a menu that caters to all tastes, makes Pizza East a popular choice for a fulfilling and fun dining experience.
Finally, for families seeking a unique and engaging eating experience, Homeslice offers an out-of-the-ordinary pizza destination. With inventive toppings and a laid-back atmosphere, Homeslice is perfect for families wanting to switch things up and try something new. Each pizza can be served by the slice, allowing everyone to sample different flavours during their visit.
These child-friendly pizza and pasta destinations in London provide the perfect setting for families seeking a casual and tasty dining experience. With a variety of options and a welcoming atmosphere, these eateries are sure to become cherished family favourites.
Unforgettable Gourmet Family Dining Experience
Treat your loved ones to a unique and delightful gourmet experience in London by visiting some of the best family-friendly restaurants the city has to offer. These highly recommended establishments cater to a variety of tastes and are sure to leave everyone in the family content and satisfied.
Dishoom is a fantastic option for those seeking a flavourful Indian meal in a relaxed setting. With its Bombay-inspired interiors, Dishoom serves up a remarkable array of dishes, including its famous House Black Daal, Chicken Ruby, and scrumptious biryanis. Plus, kids will love the selection of child-friendly options that are just as tasty as the adult menu.
For meat lovers and fans of succulent cuts, The Coal Shed provides a unique culinary experience. Known for its seasonal British menu and perfectly grilled steaks, The Coal Shed balances modernity with traditional flavours. Their Sunday roast is an absolute highlight, and with a versatile kids' menu, there's something for everyone to enjoy.
Roast is another must-try for families seeking a taste of classic British cuisine. Located in the iconic Borough Market, Roast offers an extensive menu with high-quality meats, fresh seafood, and a broad selection of vegetables. Their renowned Sunday roast is a big hit among both visitors and locals, making it a perfect spot for an upscale family gathering.
Looking for a delightful sushi experience? Look no further than Sticks'n'Sushi. This popular Japanese joint has several branches throughout London and offers a fantastic selection of sushi, sashimi, and other Asian-fusion delights. With a children's menu featuring bite-sized portions and a playful atmosphere, kids will find themselves captivated by the culinary journey.
Finally, don't forget to visit Din Tai Fung for a taste of world-class Chinese cuisine. Known for their delicious xiao long bao, or soup dumplings, and an extensive menu of mouth-watering dishes, Din Tai Fung is perfect for families who appreciate the harmony of flavours and textures in Chinese fare. The attentive staff, warm atmosphere, and memorable food make for a one-of-a-kind, family-friendly gourmet dining experience in London.
Family Oriented Cafe and Casual Diners in London
In the bustling city of London, there are a plethora of family-oriented cafes and casual diners that cater to all tastes and preferences. Whether you enjoy an all-day dining experience or prefer to indulge in a leisurely breakfast or afternoon tea, London has got you covered.
Cafe Murano offers a taste of authentic Italian cuisine in a relaxed, family-friendly environment. The menu caters to a wide variety of preferences, with vegetarian and gluten-free options available. Pair your meal with a cup of coffee to complete the experience.
For those who appreciate the vibrancy of café culture, places like Granger & Co. are ideal. This Australian-inspired eatery in King's Cross is perfect for a family brunch, offering a mix of classic brunch favourites and child-friendly options.
All-day dining is a convenient concept for families with busy schedules. London boasts a range of restaurants that cater to this, including the ever-popular Giraffe, which has various locations across the city. Choose from a diverse menu of dishes like tomato pasta, burgers, fish fingers, and more.
If you fancy treating yourself and your family to a classic British experience of breakfast or afternoon tea, The Wolseley in Mayfair should be on your list. With its timeless elegance and a menu of quality ingredients, it's an ideal spot for a special family occasion.
Finally, no visit to London is complete without a stop at the iconic Hard Rock Cafe. Known for its rock 'n' roll memorabilia, this family-friendly diner serves up delicious American-style burgers, fries, and shakes that everyone will enjoy.
With so many family-oriented cafes and casual diners across London, there's bound to be something to suit every family's taste and create lasting memories.
Themed Family Restaurants for Fun Dining in London
London offers a diverse selection of themed family restaurants, which combine delicious food with a fun and entertaining atmosphere. For families seeking a bit of adventure in their dining experience, these establishments provide an exciting backdrop to enjoy a meal together.
Rainforest Cafe is a unique option for families looking for an immersive experience with their meal. Located near Piccadilly Circus, this jungle-themed eatery transports diners into a lush rainforest setting, complete with animatronic animals and tropical plants. The menu caters to varied tastes, offering a range of dishes like burgers, pasta, and salads, alongside a dedicated children's menu.
For a more offbeat dining experience, head to Where the Pancakes Are situated near Tanner Street Park. This pancake house offers a modern twist on the classic pancake stack and has a dedicated family menu. With options like fruity pancakes, savoury galettes, and even vegan or gluten-free choices, there's something for every family member to enjoy. The relaxed atmosphere and friendly staff make this a wonderful spot for a weekend brunch.
If the family is looking for a lively and colourful place to dine, Inamo might just be the perfect choice. This Asian fusion restaurant features interactive tables where diners can order by browsing a visual menu or play games while they wait for their meal. The walls are decorated with manga wallpapers, adding a touch of pop culture to the dining experience.
To explore the world of music while dining, visit Hard Rock Cafe at its iconic location near Hyde Park. Known for its extensive collection of music memorabilia, this restaurant offers classic American fare like burgers, steaks, and scrumptious desserts. Families can enjoy a meal while being surrounded by iconic rock 'n' roll artefacts, making it a memorable experience for young and old alike.
From rainforests and rock music to pancakes and interactive technology, London's themed family restaurants have something to pique every interest. These establishments provide not only delicious food but also engaging and exciting atmospheres that can make dining out with family a truly unforgettable experience.
Dining Delights for Teens
London offers a fantastic array of dining options that cater to the tastes of teens. If you're looking for a casual spot with mouth-watering dishes that'll meet your young foodies' expectations, you're in the right city. Here are some of the city's favourite 퉌페이amily-friendly restaurants that serve scrumptious teen-friendly dishes:
Start by exploring Yard Sale Pizza, a laid-back neighbourhood pizza joint with multiple locations throughout the city. Their menu boasts cheesy concoctions and flavour-packed toppings, making it a great place for teens to satisfy their pizza cravings.
Fancy some Mexican flavours? Give Wahaca a try, where teens can build their own tacos or munch on scrumptious quesadillas. With several locations across London, this Mexican eatery brings a zing to lunch, offering spicy tacos, flavourful enchiladas, and hearty burritos.
Flesh & Buns in Covent Garden is another fantastic option for teens. Serving mouthwatering dishes such as pork belly bao and karaage, this Aussie-owned bao joint has the ambience of an edgy dive bar, making it an instant hit with the younger crowd.
Seafood-loving teens will appreciate a visit to Jungle Cave, where exotic dishes are served in a unique and vibrant atmosphere. Their seafood offerings are bound to make a memorable meal.
Finally, if you're looking for British pub grub, don't miss out on the classic pub experience. Pubs in London are very kid-friendly until 9:00 pm and serve delicious dishes such as beef short rib, dumplings, and burgers that will leave both teens and adults delighted.
So there you have it – from cheesy tortillas and flavourful dumplings to succulent burgers and beyond, London is brimming with dining delights ready for your teen to indulge in.
Top London Restaurants for Vegan Families
London is a fantastic city for vegan families looking to enjoy a delicious meal together. With a variety of restaurants catering to plant-based diets, it's easier than ever to find a spot that pleases both kids and grownups. Here are a few top picks for vegan-friendly restaurants in London.
Farmacy in Notting Hill offers a diverse array of options for breakfast, lunch, and dinner. The modern restaurant features white walls, a stylish central bar, and an abundance of greenery, making it a perfect choice for families who enjoy a chic and welcoming atmosphere.
Over in Mayfair, Tendril serves up mouthwatering vegetarian dishes with a focus on sustainable and locally sourced ingredients. With creative dishes such as sesame-speckled purple sweet potatoes and scrumptious tiramisu, Tendril offers a gourmet dining experience that both parents and children can appreciate.
Bubala in Spitalfields is a cosy Middle Eastern restaurant known for its bright, airy, and plant-filled space. While only open for a short time, Bubala has already made a name for itself as an unpretentious and family-friendly dining option, offering dishes like perfectly spiced falafel and flavourful mezze platters.
For those searching for a quick meal without compromising on quality, Govinda's in Soho is ideal. With filling, tasty curries and a speedy service, Govinda's makes an excellent lunch stop or speedy dinner choice for families on the go. The eatery's welcoming atmosphere and delicious cuisine will keep both adults and kids coming back for more.
With so many fantastic choices for vegan families in London, it's easy to find a restaurant that caters to all tastes and preferences. Whether you're in the mood for innovative dishes, cosy Middle Eastern fare, or simply a satisfying curry, London's vegan-friendly culinary scene has got you covered.
London's Best Gluten-Free Family Restaurants
Looking for family-friendly restaurants that cater to gluten-free needs? London has plenty of great options for you and your loved ones. Not only do these restaurants offer delicious gluten-free dishes, but they also provide a warm and welcoming atmosphere for all ages.
Andina Spitalfields in Shoreditch is a must-try for those in search of Peruvian cuisine. With its colourful and vibrant setting, families will enjoy exploring the gluten-free options available in their menu while experiencing the zest and diversity of Peruvian flavours.
If you're after something sweeter, head over to Grom in Piccadilly. This Italian gelato chain is 100% gluten-free, from their chocolate-dipped cones to their biscuity toppings. Children and adults alike will love the variety of gelato and sorbet flavours on offer.
Los Mochis Restaurant located in Farmer St is another excellent choice for gluten-free dining. Offering gluten-free beer, sushi, and tacos, this restaurant has something for everyone. Their menu is reported to be dedicated gluten-free, so families can dine with confidence knowing their dietary needs are catered for.
Niche Restaurant & Bar in Clerkenwell is not only a dedicated gluten-free establishment but also offers a relaxed and modern environment for families. Located on Rosebery Ave, Niche provides an array of menu options, ensuring that everyone finds something they love.
Finally, a trip to Chamisse in London will treat you to an authentic Lebanese and Mediterranean dining experience. With a variety of gluten-free menu options and a warm, family-centric atmosphere, you can't go wrong with visiting Chamisse for a delightful meal.
Altogether, London offers numerous dining options for gluten-free families. From Peruvian to Italian and Lebanese, the city's diverse food scene ensures everyone can enjoy a satisfying meal while catering to specific dietary requirements.
Child-Friendly Chain Restaurants in London
Choosing the perfect place to dine with your family in London is always a treat, and there are some superb child-friendly chain restaurants throughout the city that cater to the younger crowd, while still offering fantastic options for adults. A few of these popular chains include:
Masala Zone Covent Garden: This Indian restaurant has several branches in London, but the Covent Garden branch offers a special appeal to youngsters. With traditional Indian puppets decorating the restaurant, children are bound to be entertained while indulging in their flavourful dishes.
Yard Sale Pizza: For a casual, cool vibe, take the kids to one of the many branches of Yard Sale Pizza scattered across the city. Their delicious, fresh pizza selections are bound to please kids and adults alike.
Tapas Brindisa: With branches in Battersea, Richmond, Shoreditch, Soho, and South Kensington, Tapas Brindisa serves up authentic Spanish tapas at multiple locations across London. Known for its expertly crafted small plates, the restaurant is an ideal choice for introducing children to new and exciting flavours.
The following two options, while not specifically chain restaurants, are perfect for families seeking a more high-end dining experience that still welcomes children:
Wahaca: Founded by a MasterChef winner, Wahaca serves up fresh and flavourful Mexican street food in a vibrant, lively atmosphere. With multiple locations around London, this restaurant is a great choice for families with a taste for Mexican cuisine.
Gordon Ramsay Restaurants: If you're seeking a more upscale dining experience and have older children, why not try one of the many Gordon Ramsay eateries throughout London? While his restaurants don't cater specifically to children, they often offer a relaxed, family-friendly atmosphere and a range of delicious options.
Remember, a family meal should be relaxed, enjoyable, and accommodating for everyone. These child-friendly chain restaurants in London strike the perfect balance between casual dining and quality food. So go on, treat your family to a fantastic meal out in this vibrant city.
Best Family Friendly Mexican Eateries in London
When it comes to enjoying delicious Mexican cuisine with the whole family, London offers an array of wonderful Mexican eateries. With vibrant flavours and diverse dishes, there is something for every family member.
Yucca stands out as a favourite Mexican restaurant for families. With 356 reviews and praises for its birthday experience, this Latin eatery offers an extensive menu that includes traditional Mexican dishes. Kids can enjoy the flavourful tacos, while adults may appreciate the diverse selection of quesadillas or guac.
Another excellent choice is Leicester Square Kitchen. Serving a mix of Mexican and Peruvian cuisine, this restaurant earned a high rating of 2,028 reviews and boasts an elegant yet welcoming atmosphere. Families can delight in the fresh, spicy, and delicious dishes on offer here.
For those craving tasty Mexican tacos, Decimo is an intriguing option. As a Spanish and Mexican-inspired restaurant, families can juggle cauliflower tacos and rioja while also indulging in the legendary caviar tortilla. Located on the 10th floor of The Standard, London, Decimo boasts both ambience and mouthwatering fare.
Las Iguanas – The O2 is another family-favourite spot in London to enjoy Mexican and Brazilian cuisine. With 1,120 reviews, this restaurant impresses with its relaxed atmosphere and delicious dishes, making it perfect for a meal with the family. The fantastic tortillas and quesadillas are bound to be a hit with the kids.
For those in search of the finest Mexican food with the entire family, Santo Remedio offers an authentic twist on traditional dishes. Families can enjoy mouthwatering classics such as tacos, quesadillas, and guac, all prepared with passion and expertise.
From Yucca to Santo Remedio, London has a Mexican eatery for every family and occasion. The delicious choices and welcoming atmospheres ensure a delightful experience for both children and adults alike.
London's Best Seafood Family Restaurants in London
If you're planning a family outing and craving some delicious seafood, London has a range of options that cater to both your taste buds and your little ones' preferences. Here's a selection of some of the finest seafood family restaurants for you to explore in the city.
The Seafood Bar is a popular spot that has recently gained rave reviews for its impeccable service and diverse international seafood menu. From fresh oysters to grilled fish, The Seafood Bar has something for everyone, ensuring a delightful dining experience for the entire family.
The Shell Holborn is another fantastic choice, offering a mix of seafood and grill options. With a focus on fresh ingredients and beautiful presentation, you can expect to enjoy a memorable meal at this establishment. Their menu includes options such as fish and chips, making it an excellent choice for both seafood enthusiasts and those seeking traditional British fare.
At Randall & Aubin, you can indulge in French-inspired seafood dishes in a vibrant and bustling atmosphere. With a vast menu that includes classics such as moules marinières and dover sole, this restaurant is suitable for family members of all ages.
For fans of Portuguese cuisine, Leandro Carreira has teamed up with Bonnie Gull's co-founder, Alex Hunter, to create a masterpiece of seafood innovation. Their unique and creative menu will surely impress those seeking something out of the ordinary in London's seafood scene.
Lastly, aficionados of traditional fish and chips shouldn't miss out on visiting a classic fish and chip shop, which is a staple of British culture. Many of these establishments offer delicious, budget-friendly options that will satisfy both seafood lovers and families looking for a quick yet satisfying meal.
So whether you're seeking classic British flavours or eager to explore new culinary adventures, these seafood family restaurants in London will keep your appetite satisfied and offer an enjoyable dining experience for the whole family.
Top Dessert Spots for Families in London
Families visiting London have a plethora of delightful dessert options to choose from when satisfying their sweet cravings. From traditional treats to exotic flavours, there's something for everyone.
One popular dessert spot is Juma Kitchen at Borough Market. Known for its delicious kubba, this stall also offers a unique Middle Eastern treat called Knafa. This dessert combines baked cream and soft cheese with toasted kataifi, a shredded filo-like pastry. It's topped off with syrupy blossom water and rose, creating a tempting treat that cheese lovers will adore.
For those who fancy a taste of Japan in the heart of London, Kova is the place to be. This renowned dessert shop serves its famous Mille Crepe Cake, featuring thin pancakes sandwiched between layers of light pastry cream. Available in matcha, vanilla, chocolate, and Oreo flavours, these cakes are perfect alongside an indulgent glass of bubble tea. Other goodies at Kova include Japanese cheesecake, brownie cheesecake, and matcha tart.
If ice cream is what the family is craving, London boasts numerous dessert shops and parlours offering a vast range of flavours. A visit to the city wouldn't be complete without enjoying a scoop or two from one of its many ice cream establishments.
On a slightly different note, churros are a Spanish dessert favourite that has become quite popular in London. Families can enjoy these crispy, sugar-coated doughnut-like treats at various locations across the city. They're often served with a side of rich chocolate sauce, making for a tempting and indulgent dessert experience.
In summary, London offers a diverse selection of dessert spots for families to explore and enjoy. With options such as Middle Eastern delights, Japanese treats, ice cream, and churros, there's something to satisfy every family member's sweet tooth during their visit.
High-End Family Dining in London
When it comes to high-end dining in London that caters to families, there are several excellent options. One of the top choices is Tredwells, a modern and luxurious dining room that offers a unique experience for both parents and children. Headed by Marcus Wareing, this Michelin-starred restaurant takes family dining to the next level with a special children's tasting menu. For just £17, young diners can indulge in seven delicious courses and even receive their own home recipe to recreate a memorable meal.
Another remarkable spot for families seeking a touch of elegance is Textures. This Michelin-starred restaurant has a warm and relaxing atmosphere and offers a versatile children's menu with thoughtfully-designed dishes. Here, families can enjoy the expertly crafted cuisine while delighting in the chic and contemporary setting.
Gordon Ramsay's empire of culinary excellence extends to family-friendly dining as well. His renowned London restaurants, such as the Gordon Ramsay Bar & Grill, provide an inviting ambience and a menu that accommodates little ones. Dishes made with quality ingredients and a flair for presentation will keep both kids and adults eager for their next visit.
Here's a quick summary of these high-end family dining options in London:
Tredwells: Michelin-starred, children's tasting menu, £17 for 7 courses, recipes for home cooking
Textures: Michelin-starred, contemporary setting, versatile children's menu
Gordon Ramsay Bar & Grill: top-quality ingredients, appealing dishes for kids and adults alike
No matter which restaurant families choose, they can expect an unforgettable experience combining exquisite cuisine with a warm, casual atmosphere that caters to the needs of kids and parents alike.
Family Friendly Asian Cuisine Restaurants in London
London boasts a diverse culinary scene, and families can find a plethora of Asian cuisine options that are both delicious and welcoming to all ages. Among the top choices for a fantastic family dining experience are Din Tai Fung, Inamo, Hoppers and Kintan.
Din Tai Fung is a world-renowned Taiwanese restaurant known for its delicate steamed dumplings and signature Taiwanese milk buns. With locations in Covent Garden and Tottenham Court Road, Londoners can indulge in their famous xiao long bao and other mouth-watering dishes while enjoying a vibrant atmosphere that caters to families.
Inamo is another great choice for families, offering an unforgettable interactive dining experience. From ordering dishes on tabletop projectors to playing games while waiting for the meal, children and adults alike will be entertained. With branches in Soho, Covent Garden, and Camden, this innovative Japanese fusion restaurant serves up a wide range of dishes, including sushi and robata grills.
Hoppers, inspired by the flavours of Sri Lanka and South India, is a fantastic option for families looking to explore the spicy and aromatic world of these cuisines. With locations in Soho and Marylebone, this popular restaurant offers a variety of curries, hoppers (fermented rice and coconut pancakes), and other flavoursome dishes. The casual atmosphere and affordable prices make it an ideal spot for a family meal.
Finally, Kintan, a Japanese yakiniku (grilled meats) restaurant, is perfect for entertaining family members of all ages, with a hands-on dining approach. At this spot, guests gather around a table fitted with a smokeless grill, and everyone can cook their own choice of marinated meats and vegetables. Kintan's atmosphere is relaxed and fun, and it can be found in Holborn and Oxford Circus.
In summary, London is full of fantastic Asian cuisine restaurants that cater to families, ensuring a delightful gastronomic adventure for everyone.
Frequently Asked Questions
What are some fun family-friendly restaurants in London?
There are numerous exciting family-friendly restaurants in London that cater to all tastes and preferences. Some popular options include Jungle Cave, which is known for its adventurous atmosphere and kid-friendly dishes. In addition, Rainforest Cafe and Planet Hollywood are also recognised for their unique themes and child-friendly environment.
Are there any child-friendly Michelin-starred restaurants in the city?
Yes, there are several Michelin-starred restaurants in London that accommodate families with children. One option is the Michelin-starred Galvin at Windows, which offers both a kids' menu and stunning views across the capital. Another example is Dinner by Heston Blumenthal which, while being an upscale dining experience, is known to be welcoming to children.
Which London restaurants offer kids menus?
Many London restaurants offer special kids menus to cater to the younger crowd. These menus typically feature smaller portions and a selection of dishes that are popular with children. Restaurants such as Honest Burgers, Giraffe, and Pizza Express are noteworthy for their dedicated kids menus offering tasty and well-balanced meals.
Can you recommend any themed restaurants suitable for families?
Themed restaurants are always a hit with families looking for a memorable dining experience. In London, there are several options, including the previously mentioned Jungle Cave and Rainforest Cafe. Other options are Bubba Gump Shrimp Co., inspired by the movie 'Forrest Gump', and the immersive Shaka Zulu, which offers an African-themed dining experience in Camden.
Where can children eat for free in London?
Certain restaurants in London offer promotions that allow children to eat for free or at significantly reduced prices. For example, both Bella Italia and Jamie's Italian have been known to run 'Kids Eat Free' promotions during specific times of the year. To find these offers, it is worth checking the individual restaurants' websites or contacting them directly for ongoing promotions.
Is there a list of the top 10 family-friendly restaurants in London?
While opinions may vary, there are numerous articles and guides available highlighting top family-friendly restaurants in London. These lists often include popular establishments such as Dishoom, Honest Burgers, Pizza Pilgrims, and Giraffe, to name a few. These rankings tend to showcase a diverse range of cuisines and options to suit different family tastes, preferences, and budgets.
Author Profile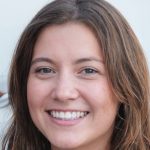 Mandy Braithewaite is a writer, blogger, and proud resident of Camden Town in North London. She's passionate about sharing her love for the area with others, whether through her website Visitcamdentown.com or her writing about the neighborhood's history and culture.

As a big Amy Winehouse fan, Mandy also enjoys exploring the singer's legacy and sharing recommendations for fans. When she's not writing or exploring Camden, you can find Mandy hanging out in the area's many cafes and music venues, always on the lookout for something new and exciting to discover.
Best Restaurants in London for Families: Top Picks for a Fun Meal Out