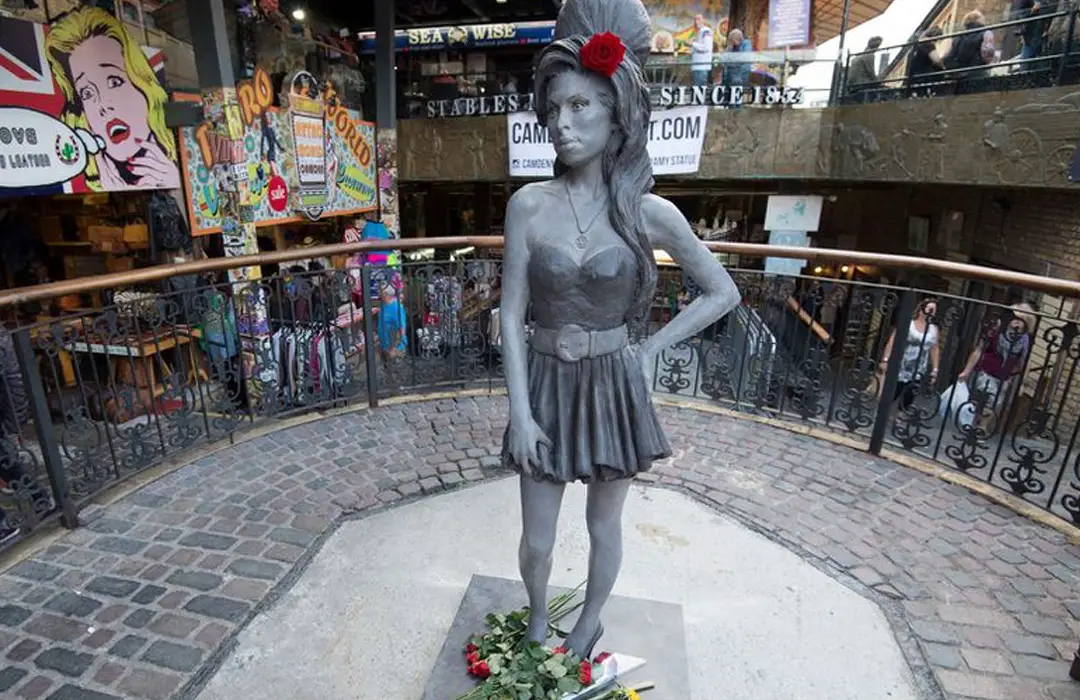 7 Places Every Amy Winehouse Fan Should Visit in London
In describing Camden Town to her father, Amy Winehouse once lovingly referred to it as her 'playground,' and so it was. Amy's favourite London borough still echoes with her extraordinary story, as do many locations throughout the entire city. What better way to honour the talented singer than to walk in her footsteps? Without further ado, here are the seven best places to visit if you're an Amy Winehouse fan! It's always the perfect time to celebrate our Queen of the beehive hair and winged eyeliner.
The Hawley Arms
Location: 2 Castlehaven Rd, Camden Town, London NW1 8QU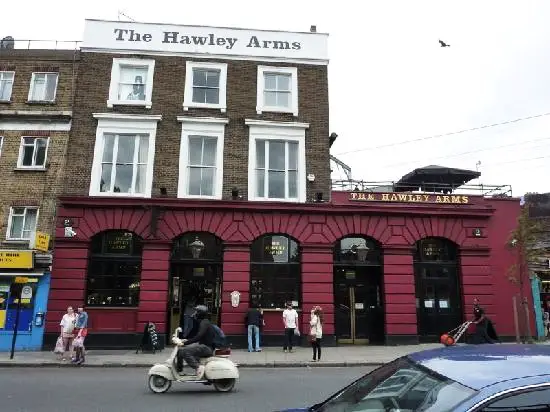 The Hawley Arms is allegedly home to Amy's favourite drink, the 'Rickstasy.' A weird and wonderful combination of vodka, banana liqueur, Southern Comfort and Baileys, the Rickstasy seems a fitting tipple for the Queen of the Eccentric, and many a fan has raised a toast to the singer, Rickstasy in hand. Badly damaged in the Camden Market fire of 2008, this legendary pub rose like a phoenix from the flames with the help of a dedicated fundraising effort, allowing fans to drink in Amy's footsteps once more.
Camden Square
Location: 30 Camden Square London NW1 9XA
A sentimental spot for family, friends, and fans, 30 Camden Square marks the home which Amy lived in for many years, and where she sadly passed away in 2011. Fans frequently gather to leave flowers and messages of love and support, adorning the road signs with their heartfelt words. Some have gone so far as to steal the road signs! Camden Council has had to issue a
statement warning people to desist, as fourteen signs have been taken over the last six years. Nonetheless, this stop is a must for the devoted fans, so long as they remain respectful.
The Roundhouse, Chalk Farm
Location: Chalk Farm Rd, Camden Town, London NW1 8EH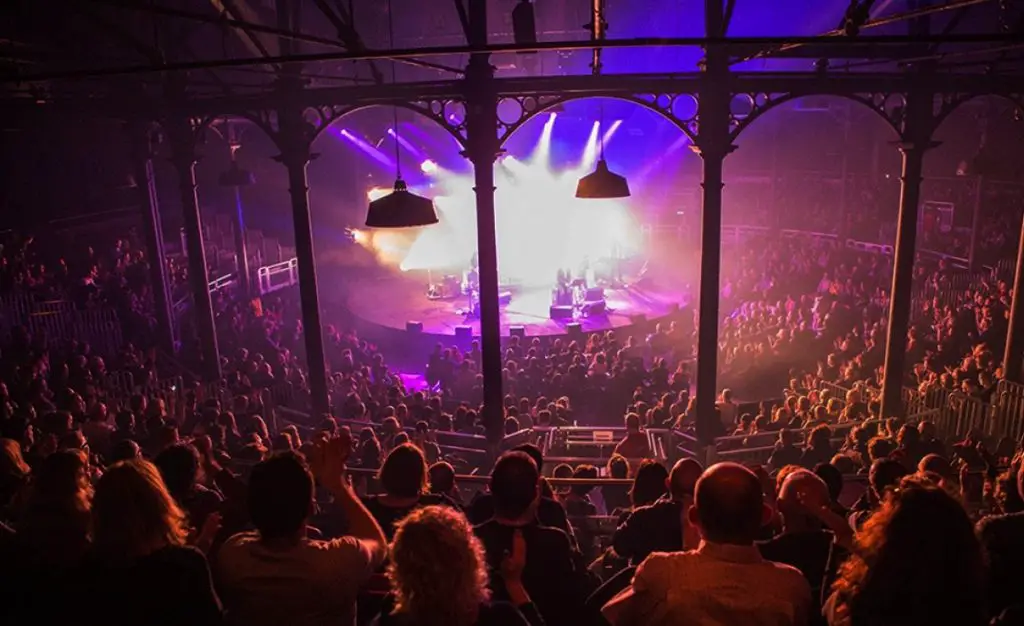 The Roundhouse is an iconic music and performance art venue well-known for supporting and enabling young creatives, understanding the power of art to effect change. On 20th July 2011, it was host to Amy's final UK gig when, to the crowd's surprise, she joined her god-daughter Dionne Bromfield on stage alongside The Wanted at the iTunes Festival. The two delivered a heartwarming performance of 'Mama Said.' To this day, The Roundhouse continues to celebrate Amy's memory, hosting regular tribute gigs to honour the celebrated Camden Town artist.
The Stables, Camden Market
Location: 842 Chalk Farm Rd, Camden Town, London NW1 8BF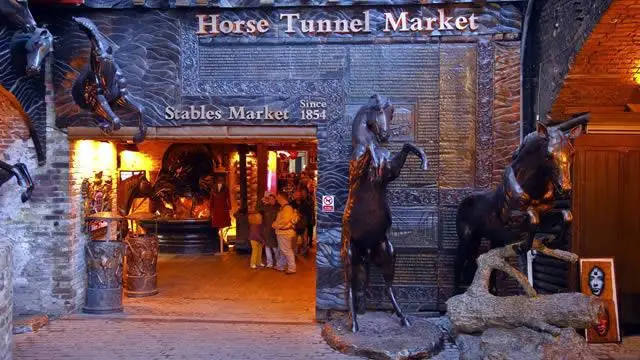 Amy's favourite Camden haunt has recently been refurbished, and at its heart, you'll now find a lifesize bronze statue of the musical legend. The sculptors and designers worked closely with Amy's father to achieve as authentic and life-like a representation as possible, and the effect is a heart-wrenching yet joyful reminder of the artist's life and loves in Camden. Upon her unveiling, the statue wore a single red rose in her hair, representative of the love and loss felt by all at the passing of this beloved singer.
Street Art Trail
Location: Raymond Burton House, 129-131 Albert Street, London NW1 7NB
The London Jewish Museum's street art trail is a great way for fans to gain a first-hand understanding of the borough Amy loved so much. Over 45 minutes, the trail leads from Lidlington Place, through Camden Market, via many of the pubs Amy used to love, eventually ending up at the museum itself, guiding visitors around the neighbourhood which was so central to the singer's life. Fans will appreciate the opportunity to get a feel for the way Amy's
beloved Camden impacted her life and art. The experience is made all the more poignant by the touching artistic tributes visible all along the way.
Primrose Hill
Location: Northside of Regent's Park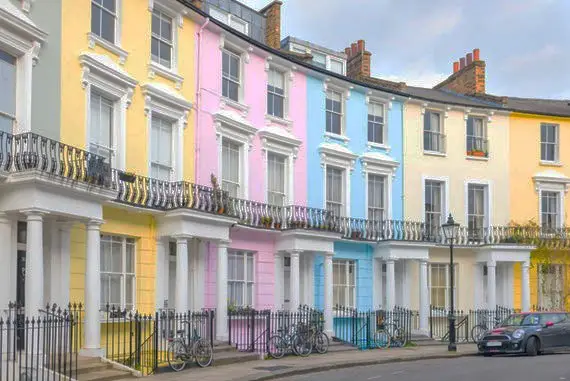 The famed singer loved nothing more than escaping the limelight and forgetting her fame, and this spectacular spot was one of her favorite places to do so. The view it provides of London's renowned skyline is almost unbeatable. Amy could often be found here during the summer months, lounging in the parklands with her on-again/off-again lover Blake Fielder-Civil, unwinding to a breathtaking view of her city.
Abney Park Cemetery
Location: 215 Stoke Newington High St, Stoke Newington, London N16 0LH
OK, strictly not in Camden!
Immerse yourself in Amy's world by literally following in her footsteps, as she meanders through Abney Park Cemetery's gravestones in her melancholic and haunting music video for 'Back to Black.'
While it remains open to the public, this 19th-century cemetery is no longer in use, the overgrown ivy and crumbling tombstones give it a strong gothic vibe.
It is known as one of the seven Magnificent Cemeteries in London. Maybe this is why Amy chose to film the music video for Back to Black here?
Author Profile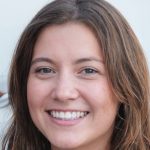 Mandy Braithewaite is a writer, blogger, and proud resident of Camden Town in North London. She's passionate about sharing her love for the area with others, whether through her website Visitcamdentown.com or her writing about the neighborhood's history and culture.

As a big Amy Winehouse fan, Mandy also enjoys exploring the singer's legacy and sharing recommendations for fans. When she's not writing or exploring Camden, you can find Mandy hanging out in the area's many cafes and music venues, always on the lookout for something new and exciting to discover.
7 Places Every Amy Winehouse Fan Should Visit in Camden Town