Best Places to Shop in Camden, London
Markets and shopping must be the first thing that comes to mind when you mention Camden Town. The myriad of stalls especially in the Camden Stables Market are famous around the world, many of the Camden shops and boutiques carry on the vintage, retro, edgy, hippy glam character of the Camden borough. Here are five of our favorite spots in Camden Town. Check them out if you have time.
Camden Market Shops
The obvious place to start is, of course, the Camden market. If it's alternative, handmade, vintage, retro, funky, or cool that you're after, then this is the place for you! Established in the eighteenth century with sixteen stalls, the Camden Market has now grown to include thousands of vendors spread over four main areas: Camden Lock Market for clothes, jewellery, gifts and food; Camden Stables Market for vintage clothing and accessories; Camden Lock Village for accessories, fashion, and gifts; and Buck Street Market, although you can probably give this last one a miss. Spend a day meandering and haggling your way through this real-life cave of wonders.
Cyberdog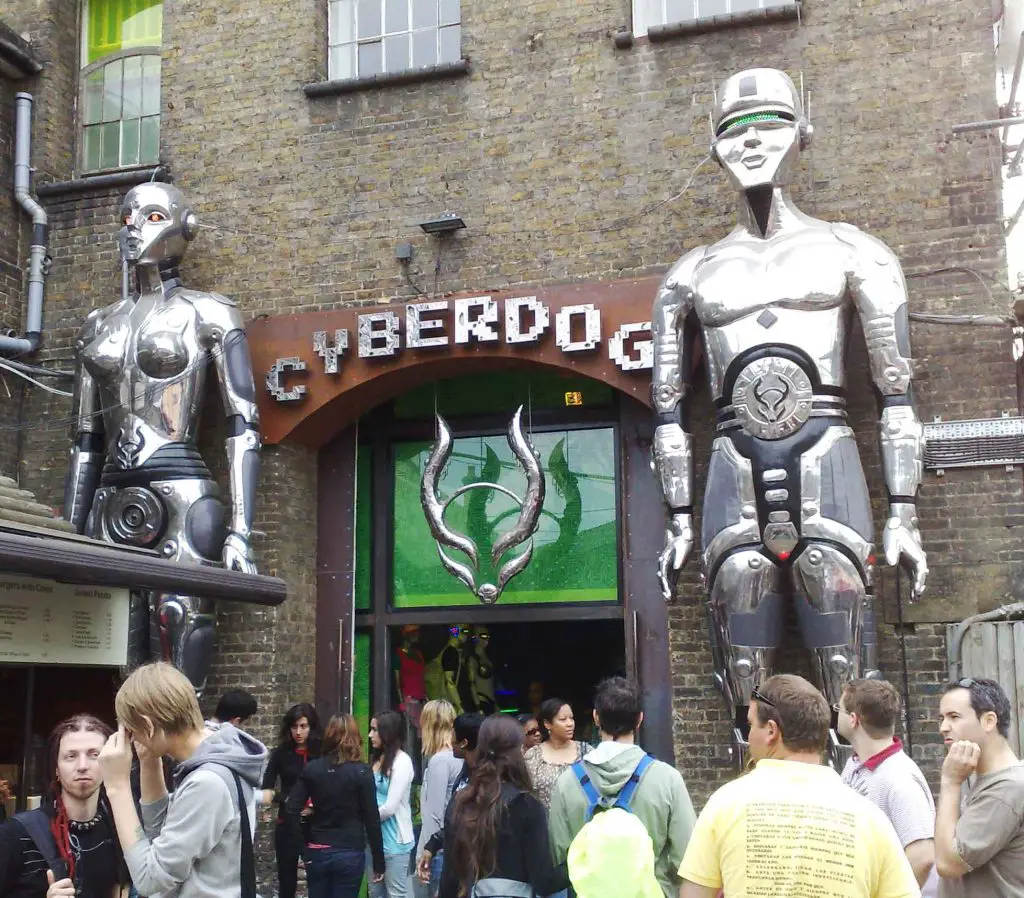 Cyberdog is the second-most-obvious place to start. When it comes to Camden shops, this famous shop-cum-rave in the Stables Market is a whole experience unto itself, with in-house dancers, electro-house music and flashing neon lights. If you're comfortable shopping in semi-darkness, it's the perfect place to buy bright, edgy, space punk-themed outfits which are also outrageously sexy, or simply to wander around admiring this other-worldly local. The bottom floor is especially naughty…
842 Chalk Farm Rd, Camden Town, London NW1 8AH, UK +44 20 7482 2842
https://www.cyberdog.net
Rokit
Rokit is your go-to location for designer and vintage-wear, featuring retro gear from every decade for every taste imaginable. They also stock their own re-worked vintage collections, produced in London, which will appeal to the sustainably conscious amongst us. From edgy rock to hippy chic, this is the spot!
225 Camden High St, Camden Town, London NW1 7BU, UK +44 20 7267 3046
https://www.rokit.co.uk
Camberry
For the dapper gentleman out there, or the man with a sudden requirement to appear dapper and gentle, there is a shop in Camden just for you. Camberry's small studio has everything you need. Velvet jackets, pocket squares, and patterned bowties sing 'English Gentleman' as you wander through the wood-clad interior of this classy shop.
If a velvet jacket is a step too far, they also have beautiful printed shirts to make your grey suit more exciting.
9 Camden Lock Market, Camden Town, London NW1 8AF, UK +44 20 3689 5164 https://www.camdenmarket.com/shops/camberry
General Eyewear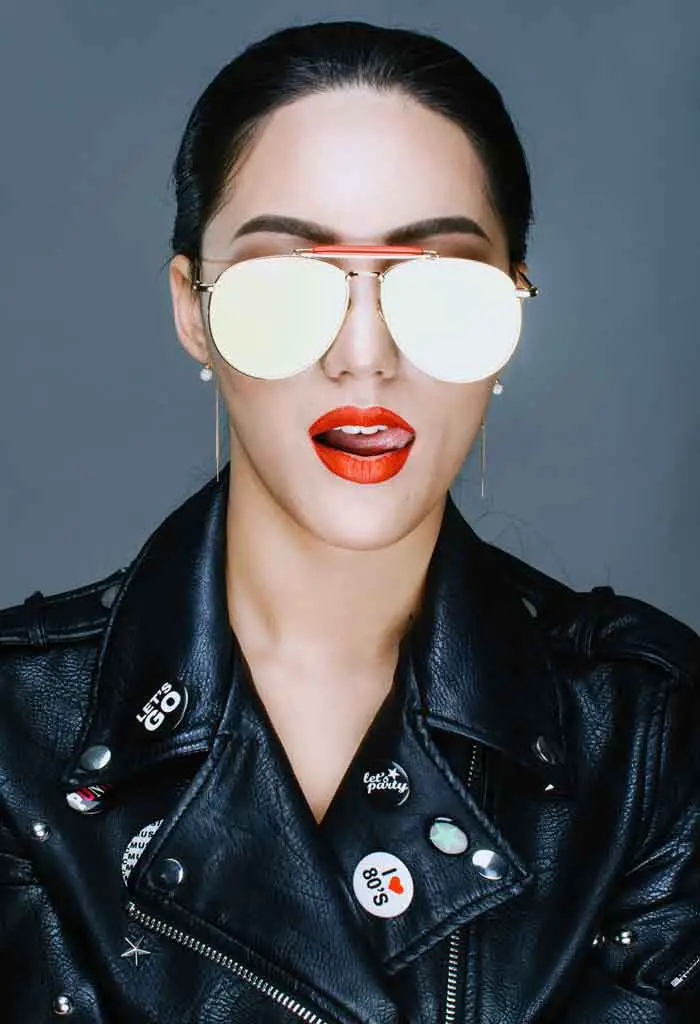 For excellent customer service, product expertise, and a vast array of vintage and bespoke glasses frames, look no further than General Eyewear in the Camden Stables Market.
With frames dating back a hundred years and a team of dedicated staff to help you create something unique to your style, General Eyewear is like a magical museum, where you can touch, and take exhibits home! Anything you buy here is sure to stand out from the crowd, in a good way.
Arch 67 The Stables Market, Chalk Farm Rd, Camden Town, London NW1 8AH, UK +44 20 7428 0123
https://www.instagram.com/generaleyewear/